SmartAxess™ Electronic Library Locker Systems are the affordable answer to 24/7 touchless access to patron books and materials. Our systems are ADA compliant and come with the lowest 5-year cost of ownership in the business.
SmartAxess Electronic Library Lockers combine our ADA compliant, touchless electronic lockers with our newest 10" Access.it.touchpad, keypad, and/or card reader to provide an affordable solution to delivering books and materials to your patrons 24/7, practically anywhere.
Lockers can be configured to meet the specific requirements of your remote location, and are the industry's only touchless, electronic lockers with 24" ground clearance, making them accessible to wheelchair patrons.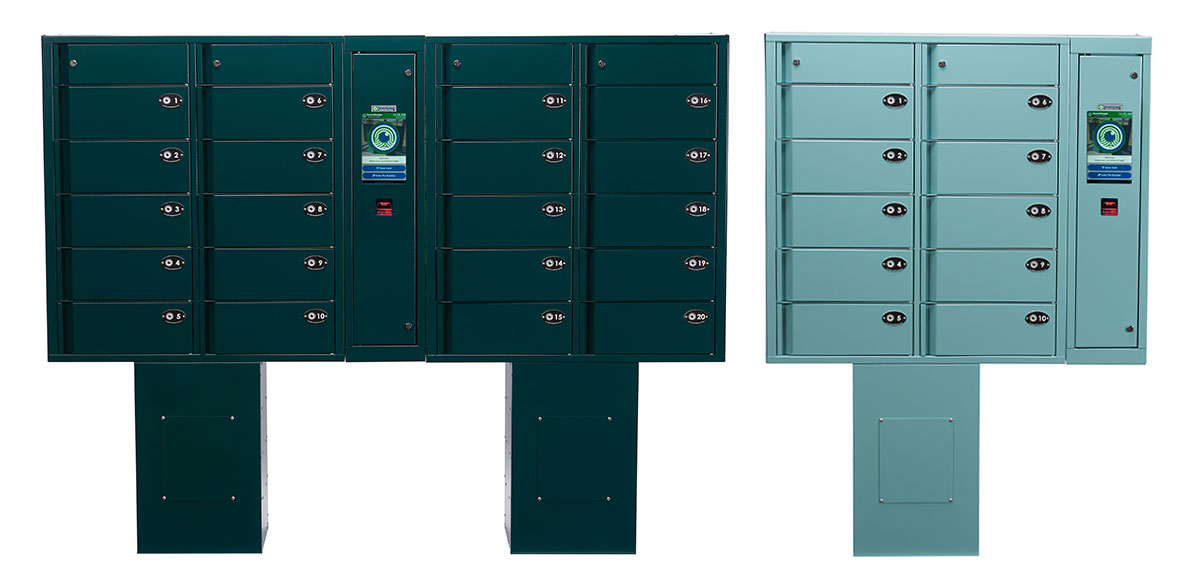 Multiple sizes, configurations, and colors are available.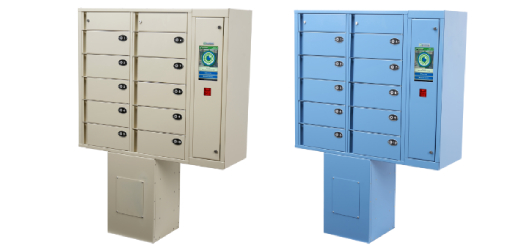 No matter what the configuration, they come with the industrys lowest 5-year cost of ownership. Our lockers are also uniquely engineered from the ground up to be robust, reliable, and able to continue to serve your patrons under any weather conditions. Lockers are high enough off the ground to stay clear of snow accumulation or rain backsplash.
Lockers are safe and easy to use, for both patrons and library staff. They are easy to clean and keep sanitized. Our systems allow for restricted authorized self-service pick-up and drop-off of items with electronic chain of custody reporting, controlled 24/7 through remote, web-based management and monitoring software.
Pass-thru configuration reverse side shown here.
All of our systems, software, lockers, and components are designed, engineered and made right here in the USA and assembled in Michigan.
See the SmartAxess advantage for yourself
With SmartAxess Library Systems:
Give your patrons 24/7 touchless access to their books and materials with minimal investment.
Lowest 5-year cost of ownership. Fully ADA Compliant.
Maintain accurate inventory control and tracking, for more efficient operation.
Patrons can order their materials online to be delivered to the remote locker most convenient to them, with access via 10" touchscreen or magnetic card reader.
Available in pass-thru and non-pass-thru configurations.